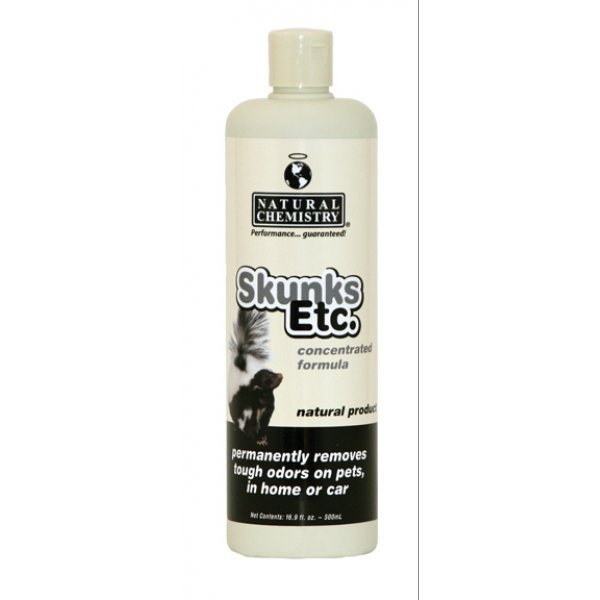 Have you ever had the unfortunate experience of dealing with a pet that had a stinky encounter with a skunk? Even if you haven't, it's a good idea to be prepared in case such a situation occurs.
Skunks Etc.
is a product that will effectively remove skunk odors from your furry companion, as well as any other strong odors lingering in your home or car. It is all-natural, completely biodegradable, and hypoallergenic. As a result, it can even be used on your pet's more sensitive areas, such as the face.
Skunks Etc.
is available in a 16.9 oz. bottle and when mixed with water will provide almost a gallon's worth of solution.